Expert Roofers in Stockport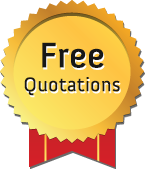 Welcome to the Stockport roofing experts with a long history of quality roof repairs. We provide a friendly, reliable service and can answer any questions you have. We cater for all roof types so you can rest easy, knowing that you are in touch with the professionals who will ensure your house stays watertight, warm and safe.
Our customer service is second to none - our customers are our story. Whether you are simply considering a small repair or an entire roof reinstallation, no job is too big or small for us. See our full range of roofing services to find out how we can help you with all your needs.
High service standards
Quality work standards - craftsmanship and attention to detail are our bywords
Based in Stockport - your local roofers with sensible, affordable prices
Many years' experience - you can count on our judgement and know-how
Free quotation service - full and complete with no obligation to proceed
Locally based
We're roofers who have served the area for many years, so have an excellent understanding of the local roofing types and weather conditions that cause deterioration. Our quality repairs and refits are all around you and we are proud to maintain the local look and feel. Ask to see some of our previous work.
During the summer months, roof leaks can be forgotten but when the weather turns, you can be in for an unpleasant surprise. Why not call your local roofer to arrange a site visit and we'll be able to advise. The state of your roof can have a big impact on the value of your house so don't leave it too late - talk to the friendly roofers now to find out more about our services.
Building regulations change all the time and we make sure that our services are up to date and fit for purpose by keeping abreast of the rule changes and ensuring that we comply. These regulations are set out to maintain safe practices and safety measures for installation and structure but don't worry about that - leave it to us.
Call today on 0161 433 7850 for some friendly roofing advice and to arrange a visit. Or you can email us through the website.