Roofers in Didsbury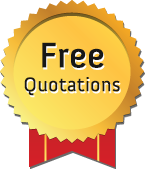 We've repaired roofs in Didsbury for many years. Look around – chances are you know someone who is being kept dry at night by our roofers' quality work. We know the area, the roofing types, the weather and the most suitable materials to provide you with the reassurance and confidence you need.
We are genuinely local roofers and so our reputation means a lot to us. We are passionate about preserving the unique historical character of the area, and believe in using our craftsmanship and attention to detail to protect the name of this popular residential area.
How we help you
Velux wndows - make the most of these superb windows with top class fitting
Flat roofing services - for the best in felt and GRP fibreglass roofing call today
Soffits, fascias and guttering - for replacements and repairs we're your choice
Slate and tile - for local expertise in this classic roofing type dial our number today
Roof repairs - no job too big or small for our team of experienced local roofers
Chimney repair - a range of chimney services including repointing and renovations
Our services
As you can see above we offer a full range of roofing services. If you need to address long-term disrepair or tackle an emergency fix following a storm, accept no substitute. Great roofs look good; they also protect, add value and provide the perfect finish to your property.
Get in touch today
We've repaired and installed roofs in Didsbury for many years and have many happy, satisfied customers who frequently make recommendations on our behalf.
Call us today on 0161 433 7850 for a free, no-obligation consultation. Alternatively, you can email us through the website.