Guttering services in Stockport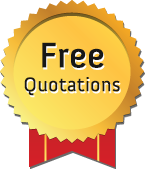 We are gutter repair, installation and maintenance experts. Leaky guttering can cause hundreds or even thousands of pounds worth of damage. Falling leaves in autumn or a slipped gutter elbow can cause leaking which may lead to water penetrating your property.
When was the last time you checked your gutters during a rainstorm? This is the time to really see the damage that ill-fitting guttering can do to your property. Stockport experiences higher than average rainfall than most of the UK so you can't afford not to know how your gutters are doing.
Our services
We will inspect your drainage system anywhere in Stockport and investigate any potential existing damage
Make recommendations based on our findings and provide a free written report
Free, comprehensible, no obligation quotation service with guaranteed sensible pricing
Excellent service in taking care of any guttering issues to ensure your drainage system is fit for purpose
We offer a simple check and clean service and if necessary can advise on maintenance and repairs, which will save you money and protect your roof's appearance. If you are looking to modernise or upgrade your property, we can recommend low-maintenance guttering solutions.
Keeping your house warm and dry
Blocked gutters can lead to internal damp. Even a small drip can cause splashback damage to ground-level brickwork affecting the foundations. We can help you keep your house warm and dry and your personal contents safe. Don't delay – contact the local reputable team to set your mind at ease.
Call today to see how we can help on 0161 433 7850.