Roofers in Offerton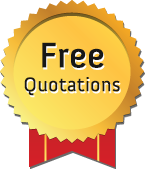 Whether you need a new roof or maintenance on your existing roof anywhere in the Offerton area of Greater Manchester, we are roofers with the skills, know-how and experience to provide the perfect solution for you.
Known throughout the Offerton area as a reliable, affordable and talented team of roofers, we offer a truly local service. We can show you many examples of our previous roofing work in this region.
We receive a lot of customer referrals and so can demonstrate our commitment to the region by showing you how we match existing roof styles while updating and restoring your home or business location.
The full range of roofing services
Roof repairs - we provide a full range of roofing services including replacement and repair
Flat roof speciality - for repairs or complete refits of felt or GRP fibreglass roofs
Soffits, fascias and guttering - keep the weather out with our complete repair and refitting service
Chimney repair - we'll help whether for repointing, replacing loose bricks or a complete rebuild
Velux windows - let us transform your property with a modern, sleek additional window or two
Slate and tile - this traditional method looks fantastic when attended to; we can help
Satisfaction guaranteed
Your satisfaction is our business – we simply wouldn't exist without a strong track record and a network of highly satisfied clients.
From the first point of contact you'll be thrilled at our commitment to finding the right roofing service for your property. We'll arrange an initial inspection and return a written quotation on a no-obligation basis. Call your local roofers on 0161 433 7850 to find out more.