Roof repairs in Stockport
When disaster strikes you know about it immediately – following a storm or a torrential downpour for example. What you may not notice is a small problem steadily growing until suddenly you're faced with a lot of work and a large bill.
Site visit and quotation service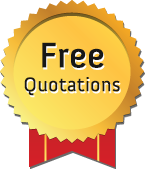 A damaged or poorly installed roof is a real headache – leakage into your property, shabby appearance and falling tiles and masonry are just some potential problems. We have a long history of roof repairs and maintenance projects for all roof types. We'll visit you anywhere within the Stockport region to make a thorough investigation, and we'll offer sensible advice and provide a written, obligation-free quotation and a rapid turnaround.
Why choose us?
We're customer focussed - providing sound advice and confidence throughout the job
Free, no obligation written quotation for roof repairs of all sizes, big or small
We have many years' experience of roof repairs for all types so don't delay, trust us to get the job done
Your roof repair experts
We excel at providing quality repairs and a no nonsense attitude to getting the best service for you.
We've brought peace of mind to residents and business owners in Stockport for many years, and with a long list of happy, satisfied customers our reputation for roof repairs is second to none.
Don't just take our word for it - we have many customer testimonials to verify our expertise, knowledge and talent. Call us today on 0161 433 7850 to talk to our experienced and friendly team.