Transforming your Stockport property with Velux windows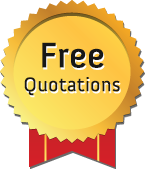 Installing Velux windows can regenerate your property. That unused space in your attic or loft can be given a new lease of life by installing Velux skylights, and we can help you open up previously unseen views anywhere within the Stockport area.
In an unstable property market, Velux roof windows can offer you the opportunity to expand your property without the hassle of relocating.
Selection and installation
Having performed roof window installation services for many years we will ensure we recommend the right type for you. The technology is always moving forward and we keep up to date with the latest developments so that you make the right choice for your roof windows. We'll help you choose and can advise on positioning.
Long experience with this type of installation - put your trust in our expertise
Free advisory service when we visit your site for a full inspection
Customer satisfaction guaranteed - ask to see our past projects in the locality
Most Velux skylight windows come in uPVC or pine. We guarantee a watertight seal to ensure the the rain stays out. We'll also provide a beautiful inside finish that will look great in your new room and will frame the light that you bring into the property.
Replace old with new
Our installation service comes with a satisfaction guarantee but we can also update and replace existing windows - and do it anywhere in the Stockport region. You'll be completely satisfied with our customer service, free advice and no obligation quotation.
See how we can help by calling on 0161 433 7850.