Roofers in Burnage and Levenshulme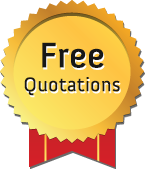 We've been providing roofing services across the Burnage and Levenshulme areas for many years and have developed expertise in just about every type of roof-related service there is. We know the area well and you'll find examples of our work all around you.
When you contact us, you'll notice we're roofers with attention to detail and a friendly manner. Whatever type of roof you have, we'll visit you to assess the job and will then provide a written quotation.
Our services
Roof repair - for all maintenance services for any type of surface
Slate and tile - whether you need replacement services or repairs we're the right team
Flat roofs - we are experts at GRP fibreglass and felt roof repairs or replacements
Soffits, fascias and guttering - we'll make sure your property is secure and weatherproof
Velux window fitting - we can help you shed new light on your property
Chimney repair - from repointing, replacing loose or broken bricks and renovations
Locally known
Because of our location, we are well-known throughout the areas of Burnage and Levenshulme, and pride ourselves on our long customer list and impressive referral rate.
We work on both flat and pitched roofs and offer extensive guarantees on all the work we do. What's more, we offer all customers a free, no obligation written quotation.
As full service roofers, we cater for all of your roofing needs as you can see above whether that's repairing your guttering or replacing your chimney stack. Call us today on 0161 433 7850 or email through the website.