Slate and tile roofing in Stockport
Slate and tile look great and they add character and class to any property.
Whether you are seeking a completely new install or simply looking for an expert to apply a small maintenance job, we are the automatic choice. With long experience of refitting, stripping, installing and patching up disrepair with both slate and tile, our team will help you choose the most appropriate remedy to ensure your property continues to look good and keeps the weather at bay.
Durable and popular
Slate and tile roofing is durable in all weather conditions and comes in a wide array of colours
We can advise on the most effective and suitable style for your residential or commercial property
This style is popular throughout Stockport and we have a lot of experience providing quality service to properties just like yours
Call the experts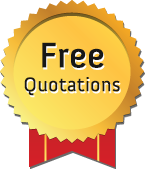 Once installed, slate or tile requires little maintenance but if you do need us to perform a repair job we'll come and assess the work and provide a no obligation quote, free of charge. Sometimes we will find that the slates and tiles need replacing but on occasion it may simply be down to the roof settling or a case of nail sickness, which is where the nails themselves are subject to rust.
Repairing this type of material is a highly skilled job and we are confident that our depth of service and craftsmanship will leave you satisfied. Contact us to ensure peace of mind at sensible prices.
Call us today to see how we can help with your slate or tile roof on 0161 433 7850.