Expert roofing in Bramhall and Hazel Grove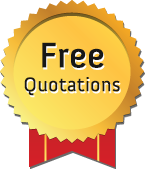 Look no further for anything to do with roofing repair and installation. If you need us to do some emergency repair work, call us right away. If you have a reason to consider any roofing service, we're the expert roofers to call.
We are local roofers who have fixed and laid roofs throughout both Bramhall and Hazel Grove for a very long time.
We'll make sure you get the most appropriate roofing solution for your property and we'll make sure you are happy with every stage of the process.
Experienced in all roof types
Roof repairs - any job considered and we are well-experienced at just about any repair
Flat roofs - we are highly experienced in fitting and repairing flat and GRP fibreglass
Slate and tile - from replacing loose or cracked tiles to complete reinstallations
Soffits, fascias and guttering - whether it is repairing or refitting, put your trust in us
Chimney repair - rebuild, repointing and removal services to keep your property safe
Velux window installation - trust our expert team to transform your property
Friendly team
We are roofers who will be on hand from the moment you first call us. We're local to Bramhall and Hazel Grove so we know the area - and the area's roofs - very well.
After we visit you, we'll send a written quotation and as soon as you are comfortable, we'll be on site to start work on your roof.
All jobs are considered so call us today on 0161 433 7850 to find out we can re-energise your roof. Alternatively, email us through the website.