Roofing and roof repairs in Wilmslow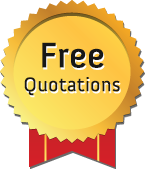 If you're in need of a highly-skilled roofing team in the Wilmslow area then you've come to the right place. From a cracked tile replacement to complete new roof installations, we're confident that you need look no further for roofers.
We're roofers who know the area well having provided roofing services in Wilmslow for many years, and most of our work comes from client referrals. It shows you that we make customer satisfaction our top objective.
Whether you need someone to fit, replace or repair a flat roof , a pitched roof or anything else to do with your roof, we're the team to call.
Our areas of expertise
Roof repairs - contact us immediately if you have any concerns about your roof
Slate and tile - we can make your roof look as good as new using this traditional method
Velux window installation – bring new light into your building and open up your property
Fascias, soffits and guttering – protect your roofwork and keep your drainage system clear
Chimney repair – brickwork repair, repointing, installation of pots, cowls and vents
Flat roofs - experienced with all modern techniques and we also cover felt and GRP
From the moment you contact us, you will be pleasantly surprised by our knowledge and enthusiasm. We'll make a site inspection anywhere in Wilmslow before sending you a written quotation. Don't be surprised by our prices – we know we offer affordable prices without compromising on quality.
How we work
If you choose to accept our quote, we'll be in touch straight away to arrange the job. If you have any further questions just let us know: we're roofers always keen to help.
Whatever roofing concerns you have, call us on 0161 433 7850 or email us through the website.