Roofing services for Staleybridge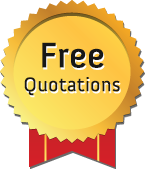 We have provided repair services in the Staleybridge area for a long time. Above your streets, our work is all around you, keeping your friends and neighbours dry.
Our long experience lets you know we understand the local area and are committed to continuing our quality reputation. We are roofers who are committed to maintaining the look and feel of our area. Whatever service you require, our guarantee to provide excellent standards and a quality service will leave you 100% satisfied.
Our services
Roof repairs - we offer the full range of roofing services including replacement and repair
Chimney repair - all services offered from repointing to a complete rebuild
Soffits, fascias and guttering - keep the weather out with our repair and replacement service
Slate and tile - many years' experience with this traditional method will give you peace of mind
Velux windows - offering a whole new outlook on your property; talk to us now
Flat roof speciality skills - for repairs or a complete refit of felt or GRP fibreglass roofs
Why us?
As you can see above, we're roofers providing the full range of roof services. We're fully committed to customer service, so that means unbiased advice, clear and free quotations and work done efficiently so as to minimise your inconvenience.
We are the go-to roofers in the Staleybridge area. Our roofing services will keep your property sealed and protected, ensuring your comfort and security.
Give us a call today on 0161 433 7850 to find out for yourself or contact us through the website.